CrossRoads has been building brands since 1991. We have experience with local, national and international business projects covering many industry categories.
Dennis Brubaker, Principal

Prior to forming CrossRoads, Dennis worked in New York City for:
Colgate Palmolive
Lister Butler
Young & Rubicam's brand group
– Yasumara & Associates
Working on top consumer brands, creative projects included the following companies and name brands:
A&W Beverages
Carnation
Cerveceria Nacional Dominicana
Chicopee
Colgate Palmolive
Corona Cerveza Puerto Rico
Densu
Gannett
General Foods
Johnson & Johnson
Kraft Foods
Merrill Lynch
Nabisco
Philip Morris International
Presidente Cerveza Dominican Republic
Ralston Purina
Remy Martin Amerique
UniLever
The following are some of our awards:
American Marketing Association
Clio
Creativity
PDC (Package Design Council)
Graphic Design USA: American Graphic Design
Print Casebook
I have worked with and observed the work of CrossRoads for at least 10 years and have always been impressed with their fresh and unique approach. They walk the walk and talk the talk relative to helping companies create and communicate a brand message. That is, when I am especially impressed by a company's marketing program, I can often tell that CrossRoads was involved. They always seem to be out in front with their creative, but also do a great job in influencing the entire process from conceptualization to implementation to measurement. I refer CrossRoads with total confidence every chance I get.
I just want to thank you again for the timeless material you put together for us. The strategy, brand, signage and promotional materials continue to offer us great name recognition in the marketpace. It continues to be one of the best investments we have ever made.
Although I was not involved with the initial branding process that CrossRoads completed for Berks Encore, I have worked with them since to update marketing materials. They continue to provide me with assistance in updating our information and ensuring that we continue to follow the branding guidelines prepared by CrossRoads. I highly recommend them not only for their creative abilities, but also for the service that they provide "after the sale." I am grateful for the insights that they continue to provide to me and I look forward to working with CrossRoads in the future.
They are flexible with the ability to keep their customers on point. I believe that a big part of their success is that they bring a superior quality work product to a community that they live in and love.
The branding process can take you all over the world. It's always evolving and we're changing and moving, too… going wherever the branding process takes us.
CrossRoads' clients and projects are near and far: from CA food safety, supply chain data and local farmer programs to clementines in Spain and grapes in Chile… from developing environmental sustainability marketing materials near Savannah, GA… to researching restaurant concepts in Paris.
We might be climbing towers, conducting interviews, carefully ascending to the top of a crane, learning about waste water treatment in a boat in a gator lagoon, researching information, auditing consumer products in stores and sometimes just enjoying the company of good clients.
Touring facilities near Savannah, GA to better understand and promote a client's wide range of unique environmental sustainability programs… learning about black liquor, biomass, recycling and much more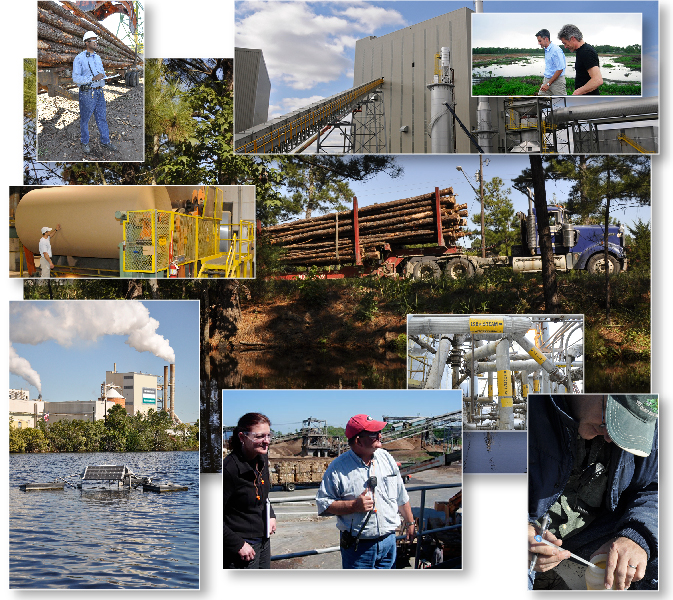 Visiting our food safety client's headquarters… gathering information, research and knowledge for ongoing brand development and projects… scouting locations for photography, including fields, markets, laboratory insights… and some friendly wine tasting, Central Coast, CA
Developing and focusing restaurant concepts and strategies… concentrating on brand imagery and characteristics (such as menu, ambiance, table presentations, promotions, website, social media)… and also crème brûlée, crudités, chocolat… from Philadelphia, New York City, Las Vegas to Paris