History
PrimusLabs provides organic certification according to the National Organic Program (NOP) – United States Department of Agriculture (USDA). They provide NOP USDA certification for products sold and imported into the U.S. This includes: agricultural and livestock, small producers, processing plants, wild collection, and exporters and importers.
A brand logo was needed to work in conjunction with other logos, such as the NOP, Council Regulation (EC) and producers. When producers hold a valid certificate by PrimusLabs, the logo may be used on their product labels, packaging, websites and other marketing materials.
Brand Logo and Guidelines

CrossRoads created the Organic Certified by PrimusLabs brand. A brief, concise identity was developed to demonstrate the logo live area, colors, preferred logo applications and restrictions. The artwork was created in various formats for distribution and usage.
Originally developed for Costa Rica, this program is now expanding to other locations, including Mexico.
Coffee Grower Harvesting Beans in Costa Rica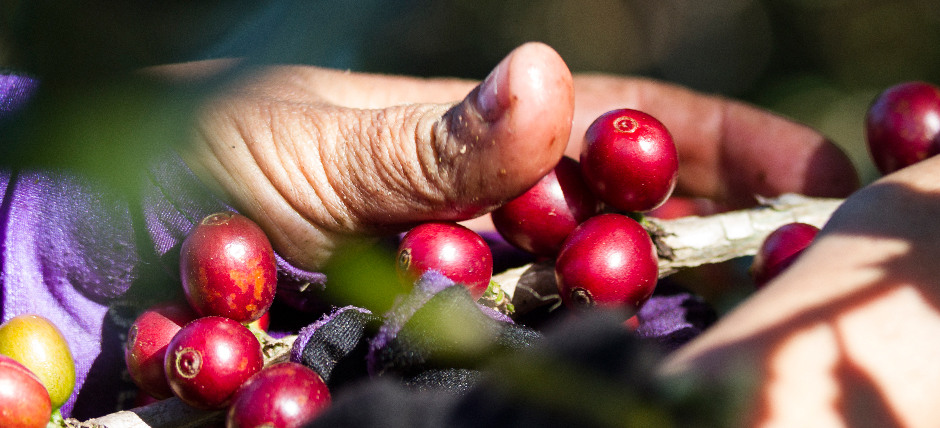 To discuss your new ventures, contact CrossRoads.
CLIENT NOTES: Organic certified by PrimusLabs is a PrimusLabs program. PrimusLabs is headquartered in Santa Maria, CA, with three additional U.S. locations, three locations in Mexico, one in Chile and one in Costa Rica.